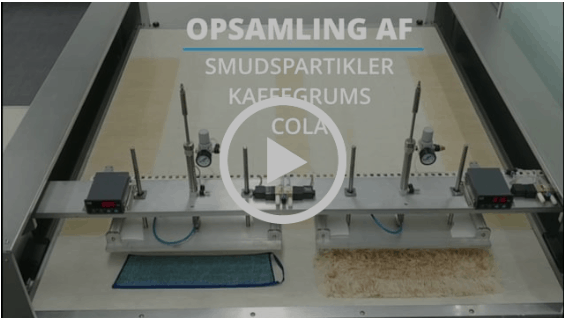 Microfiber or cotton mop? Watch the video and decide yourself 🎦
At Nordisk Microfiber our laboratory ensures the optimal friction and picking up.
Test, test and more test is essential in the development of microfiber mops.
Here the picking up test shows why Mikro Vision Mop
is the undoubted most popular microfiber mop on the market:
Efficient = saves time for the end-user
Mikro Vision cleans at first wipe (see video)
The cleaning result is without notes visually – documented in the video
The indoor climate is improved because of reduced use of water and chemicals
NMF technology ensures a completely clean floor the first time with lowest friction
There are microfiber mops – and then there is Mikro Vision Mop 
See the pick-up test and the difference in cleaning effect and cleaning result:

Product updater: Duster of microfiber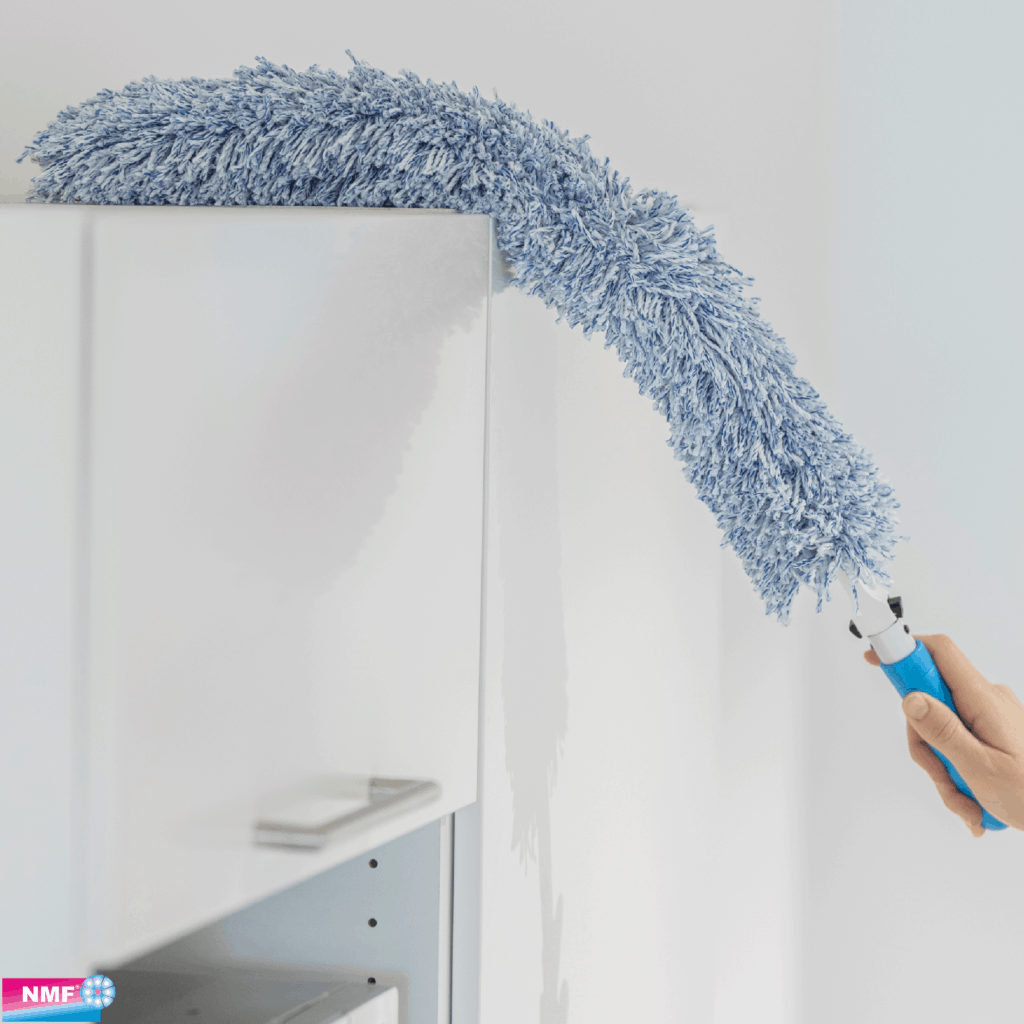 Maximum flexibility & maximum effect
How do you recommend removing dust at the back of high shelves and cabinets?
It isn't as difficult as it sounds.
A flexible duster with a microfiber mop solves the problem with cleaning difficult places.
The duster is available in two sizes: 51 cm & 73 cm.
The small duster is now updates so it is just as flexible as the large.
With the flexible handle it is easy to bend the duster to a certain angle
– and it stays in the position. It makes it easy to dust high horizontal surfaces.
The handle consists of 2 parts that can be separated.
The lower part is detachable and can be replaced with a telescopic handle so higher areas can be reached:
Therefore the dusters can be used with hands as well with a telescopic handle.
When you use microfiber to remove dust, you are ensured an efficient cleaning result because microfiber both attracts and hold on to the dust.
And then the service life is long because the duster can be washed +500 times.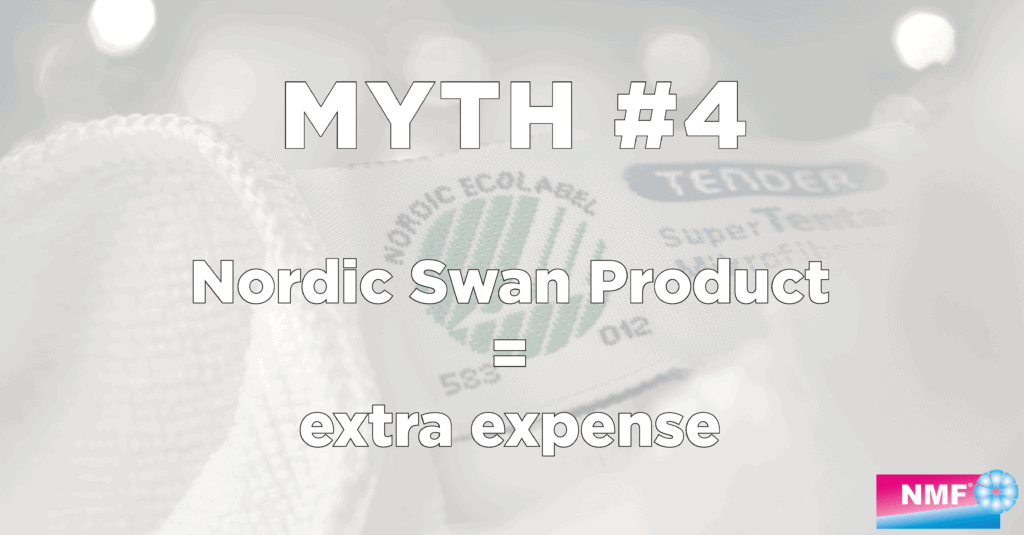 No,
quite the contrary
Actually, there is a documented saving at 47%
when you choose a NMF microfiber mop ecolabelled with the Nordic Swan.
How is it possible to save 47% at the mop purchasing?
All costs related to floor-washing are analysed via TCO (Total Cost of Ownership). TCO documents the differences in purchase costs, operating costs and environmental impact.
The calculations establish that purchaser and consumer obtain noticeable cost savings ind the overall economy by choosing nordic swan ecolabelled microfiber products.
The Nordic Swan is the highest ecolabel. It is equal the best raw material, the highest cleaning quality, the longest service life and cost savings.

FACTS about Nordic Swan ecolabelled microfiber products:

99-99,9% bacteria pick-up
Download ISO certified test reports here

Guaranteed minimum 500 washes
Reduces the costs in the long run

Cost savings
Fewer purchases of mops
Fewer change of mops during cleaning
Wash and transport of fewer mops
Ses the Nordic Swan microfiber concept