Cleaning cloths

Microfiber mops

Nordic Swan Ecolabelled products

Mop frames

Handles

Nordic Recycle Trolley 2.0 - Exclusive Design Line
Interactive cleaning areas
See how to use our products in different settings.
Choose an area and see examples below.
Office
Hospital
HORECA
Classroom
Elevator
Kitchen
Toilet
Download catalogue
Download our latest catalogues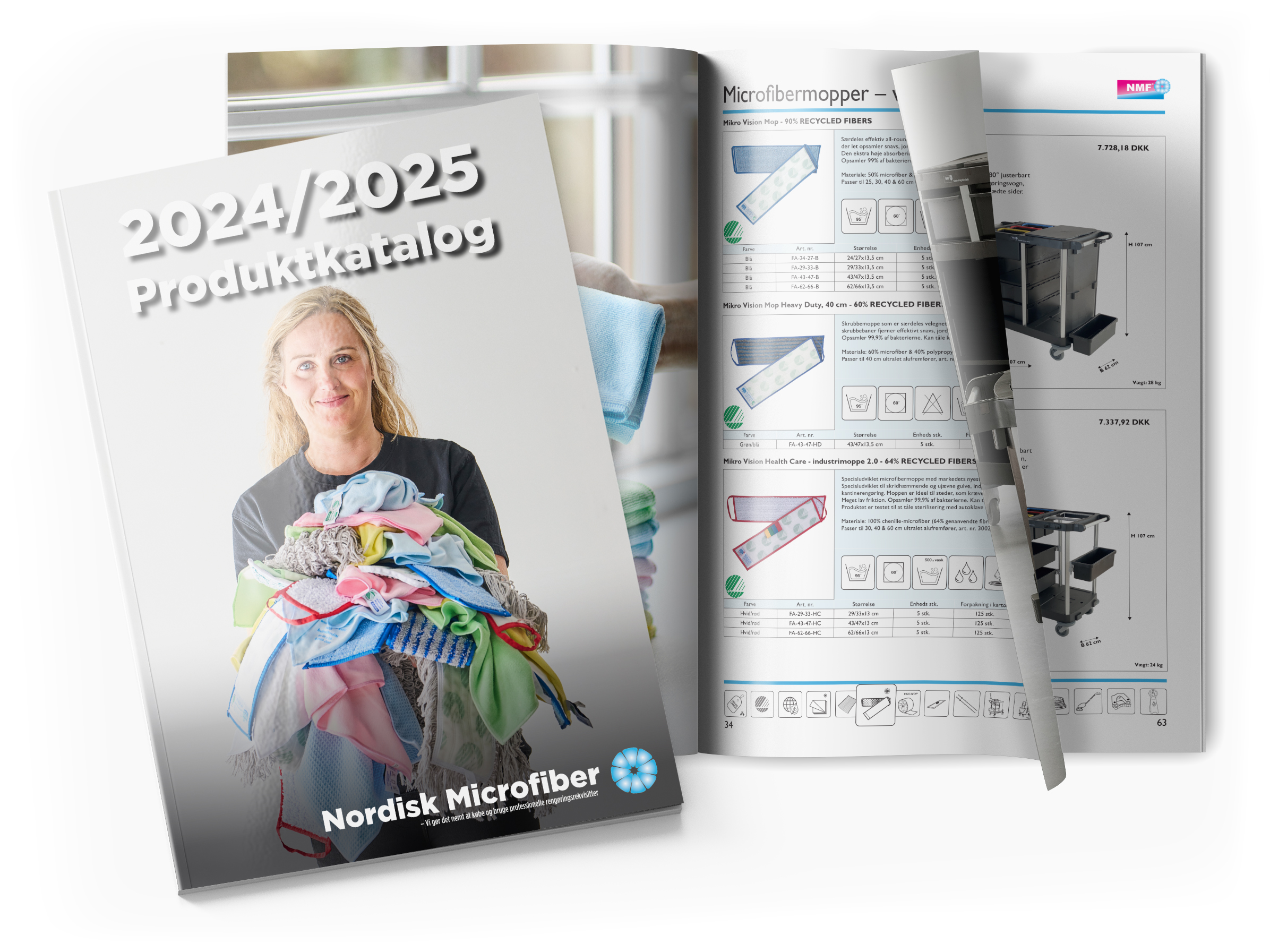 Product catalogue 2022/23
Download
How big is the difference between a microfiber mop and a cotton mop?
Watch the video – and see the big difference between choosing our high-end microfiber mop Mikro Vision Mop or a cotton mop.