Nordisk Microfiber was established in 1998 and is a niche company that produces, develops and sells professional cleaning articles. Our products are only distributed via registered NMF wholesalers.
Here you will find wholesale of microfiber cloths, microfiber mops and a large selection of professional cleaning equipment.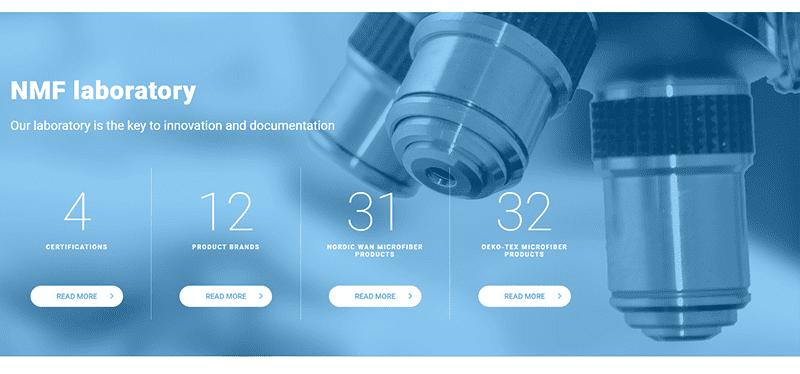 "Since vi in 2014 acquired Tender Denmark ApS we have had a strong vision for being in the lead and drive the sustainable development for professionel cleaning equipment. With the acquirement we inherited the license to our popular Nordic Swan ecolabelled microfiber cloth, Super Tentax. Since then, we have continuously expanded, developed, and innovated our Nordic Swan Ecolabelled microfiber concept. We continued persistently investing in the development of ecolabelled products because we knew, that it was the right way forward in the long rung"
tells  Rune Sejten, director of Nordisk Microfiber.
And 4 years after Nordisk Microfiber could present a complete selection of 31 Nordic Swan ecolabelled microfiber products – one of the largest ecolabelled series in the Nordic countries.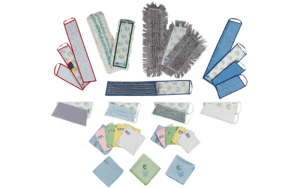 Wholesale of professional cleaning equipment
We sell microfiber products and many other cleaning articles to the professional market, se for example our popular selection of microfiber cloths.
In Nordisk Microfiber we do our work on the basis of:
"We make it easy to buy and use professional cleaning articles"
They are not just empty words for us. It is our why. It means that vi live up to our service concept, and that we always search for the optimal solution for our wholesalers. From choice of the right products to packaging of the articles.
We do not only sell professional cleaning articles. We advise in choise of products and we constantly develop, refine and improve our products. We educate in working methods, the effect of microfiber and sales tools.
We are the preferred sounding board in the market, because we readily share our knowledge. That is why do not exclusively sell professional cleaning articles, guidance and knowledge go with the sale if required.

See examples of how we make it easy to be a wholesaler at Nordisk Microfiber: