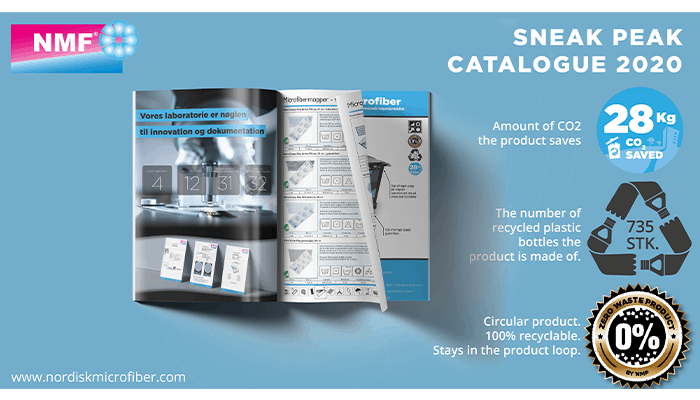 SNEAK PEEK from product catalogue 2020
Environment, sustainability and circular produducts…
Not a problem, we have made it easy to create an overview 
By adding 3 new icons to the catalogue we have made it easy to read the technical data for the sustainable products.
The 3 new icons make it easy to see the advantages and the savings for sustainable products.
BOTTLE ICON
Shows the number of reused plastic bottles.
CO2 ICON
Amount of CO2 the product saves.
ZERO WASTE
Circular products.
100% recyclable – stays ind the product loop.
Take a look in the catalogue: CATALOGUE 2020
#NMF #MakesItEasye #NordicRecycle #ZeroWaste #Catalogue2020
10.10.2019
Nordic Recycle Waste Management
NRW is a new waste management system – stylish, functional and sustainable! It is made of 75% recycled plastic and all materials used are 100% recyclable.