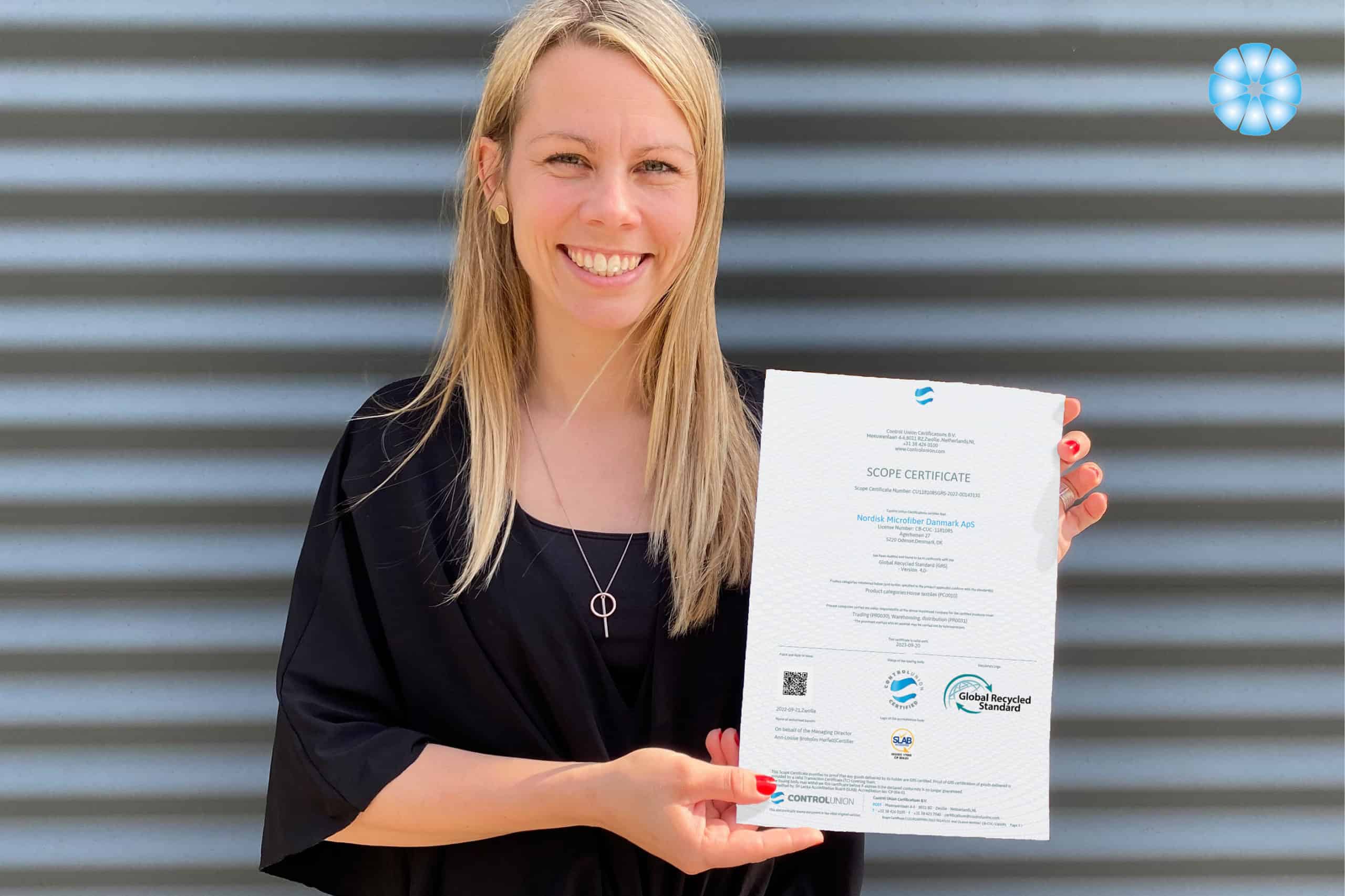 NMF first with Global Recycled Standard certification
First in Denmark with Global Recycled Standard (GRS) certified microfiber products for professional cleaning.
The strategy is carefully planned and initiated. In 2025 our entire series of Nordic Swan ecolabelled products is produced of recycled material. And naturally, all the products are GRS certified.
We expand our certifications with a new important certificate. Soon it is possible to get NMF microfiber cloths and mops that are produced of recycled post-consumer waste.
To make wholesalers and end-users feel secure and certain about that the material actually IS recycled, the products are marked with Global Recycled Standard (GRS), certified by Control Union.
The reason why we have chosen to expand our certifications with this important certificate is, that we see an industry where it is more important than ever, that the consumer has the documentation for that the products contain recycled post-consumer waste.
Director for NMF says:" It's a very deliberate choice which and we have been working on it for a long time in the whole supply chain – from purchase of raw material to the final product. And now we have this GRS certification for our future recycled products. Transparency in relation to our environmental initiatives is crucial for the consumer to make a deliberate choice when they want GRS certified products made of post-consumer waste".
In Nordisk Microfiber we aim at that all Nordic Swan ecolabelled products are produced of greatest possible amount of recycled material without affecting the quality of the product or the cleaning performance.
Follow the expansion of GRS microfiber products here.