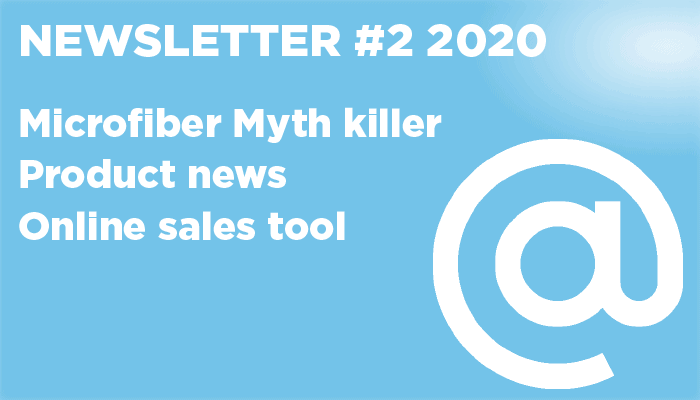 Newsletter #2 2020
Read the newsletter here.
Sign up for the newsletter if you want to be updated on the latest products and the latest market knowledge within professional cleaning articles.
Is is send out monthly and contains:
Product news and updates
Sales tools
Highlights of products
Sign up here.