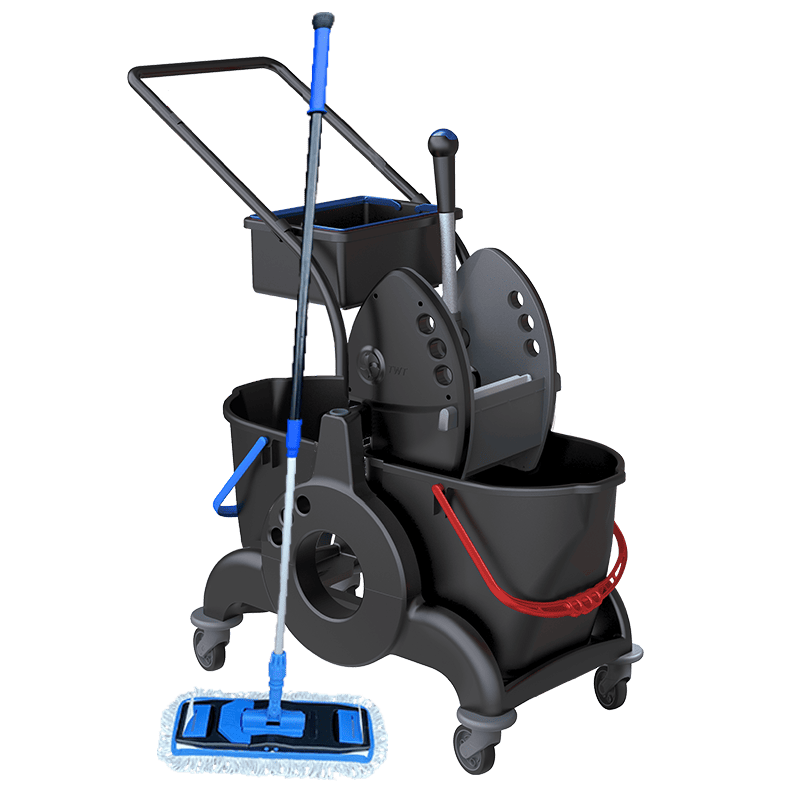 Nordic Recycle Speed Mop System
Solid mop system with a large capacity: 2 buckets of 25 litres incl. mop press. Complete set - ready to use.
7009250.15-K
Add to your catalogue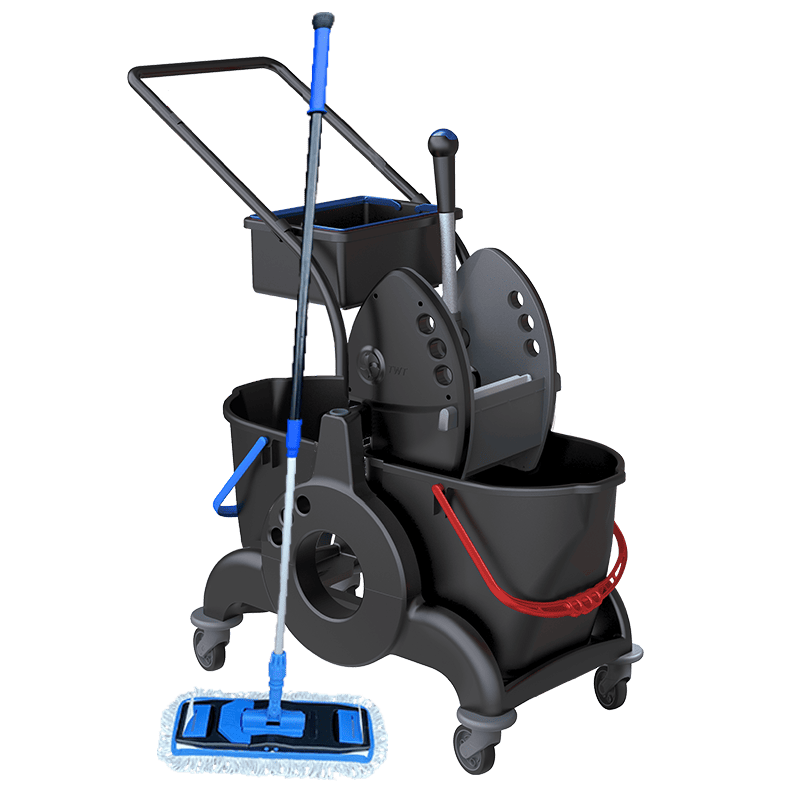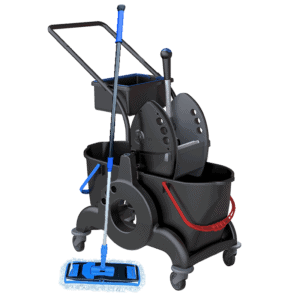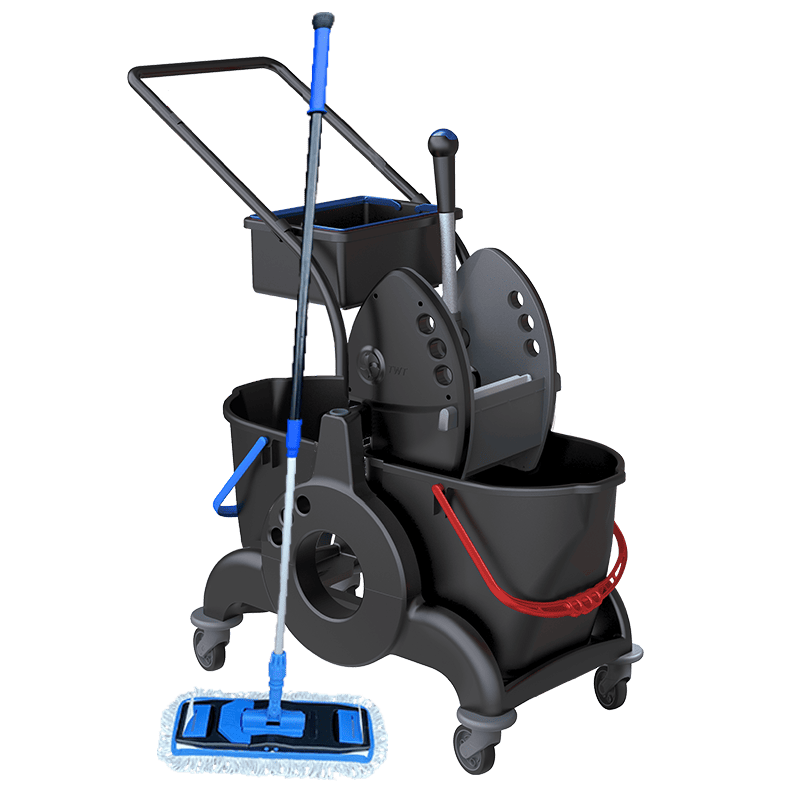 See large picture
Product information
Complete system inclusive vertical mop press, handle, mop frame and 1 Nordic Recycle Speed Clean Mop, 40 cm – ready to use. Produced of 52% recycled plastic and all materials used are 100% recyclable. In the top basket there can be placed two buckets of 6 litres (e.g. art. no. N-1000-18-B).  Can be equipped with a plastic tr (art. no. 7008024.0115), where to buckets of 6 litres (art. no. PL-06-X) can be placed. The telescopic handle has a rotable grip and top that ensures the ergonomics. The vertical mop press can be used for Wet Mop, Drip Mop, Flat Mop, Speed Mop and other collapsable mop systems. The jaws of the mop press goes all the way down.
Washing and maintenance
Disposal: We recommend disposal at recycling centre.
Data:
Material

52% recycled HDPE/48% 1. gen. plastic

Measurement

W43,5xL81xH88,5 cm

Produktions ISO

14001 & 9001