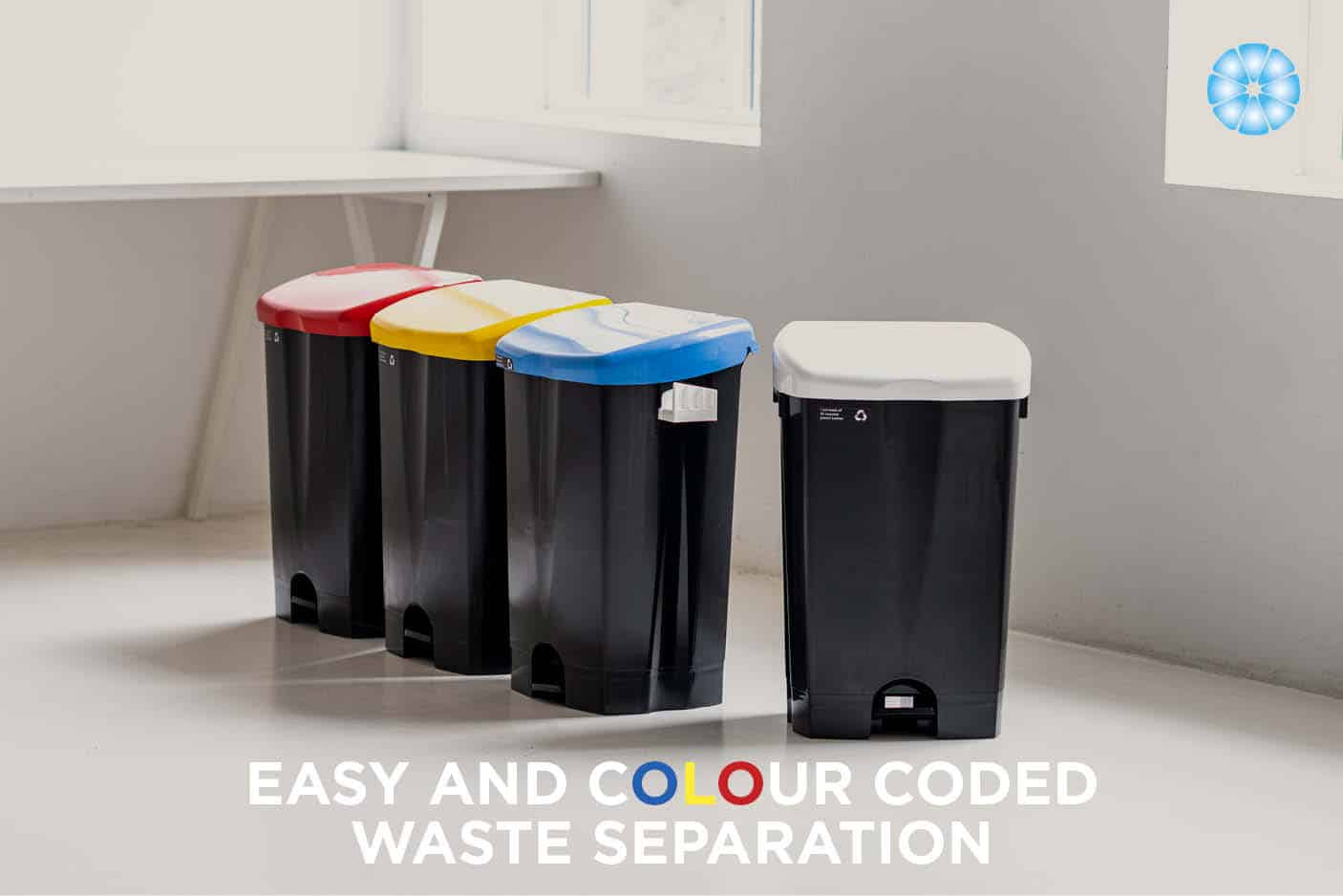 Easy and colour coded sorting at source
Are you aware of that the new 2021 directive on waste becomes effective from july?
Managing ressources is a big gain for the environment. Nordic Recycle Waste Management is produced with certified recycled plastic and controlled by TÜV NORD. The products are moreover HACCP approved, and therefore they can be used in areas with food e.g. restaurants, kitchens, food factories etc.
Nordic Recycle Waste Management is our sustainable waste management system that is made of 75% recycled plastic and is 100% recyclable. It corresponds to 32 recycled plastic bottles (based on the Danish Environmental Protection Agency's average volume, which is 70 cl and weighs 25 g per plastic bottle). And that saves 1-2 kg of CO2 per bin.
It's a functional and stylish waste management system with colour coded lids for an easy sorting. The system can also be jointed with a clutch, so they can stand jointed in a row. It's also possible to get stickers with pictograms for the different types of waste.