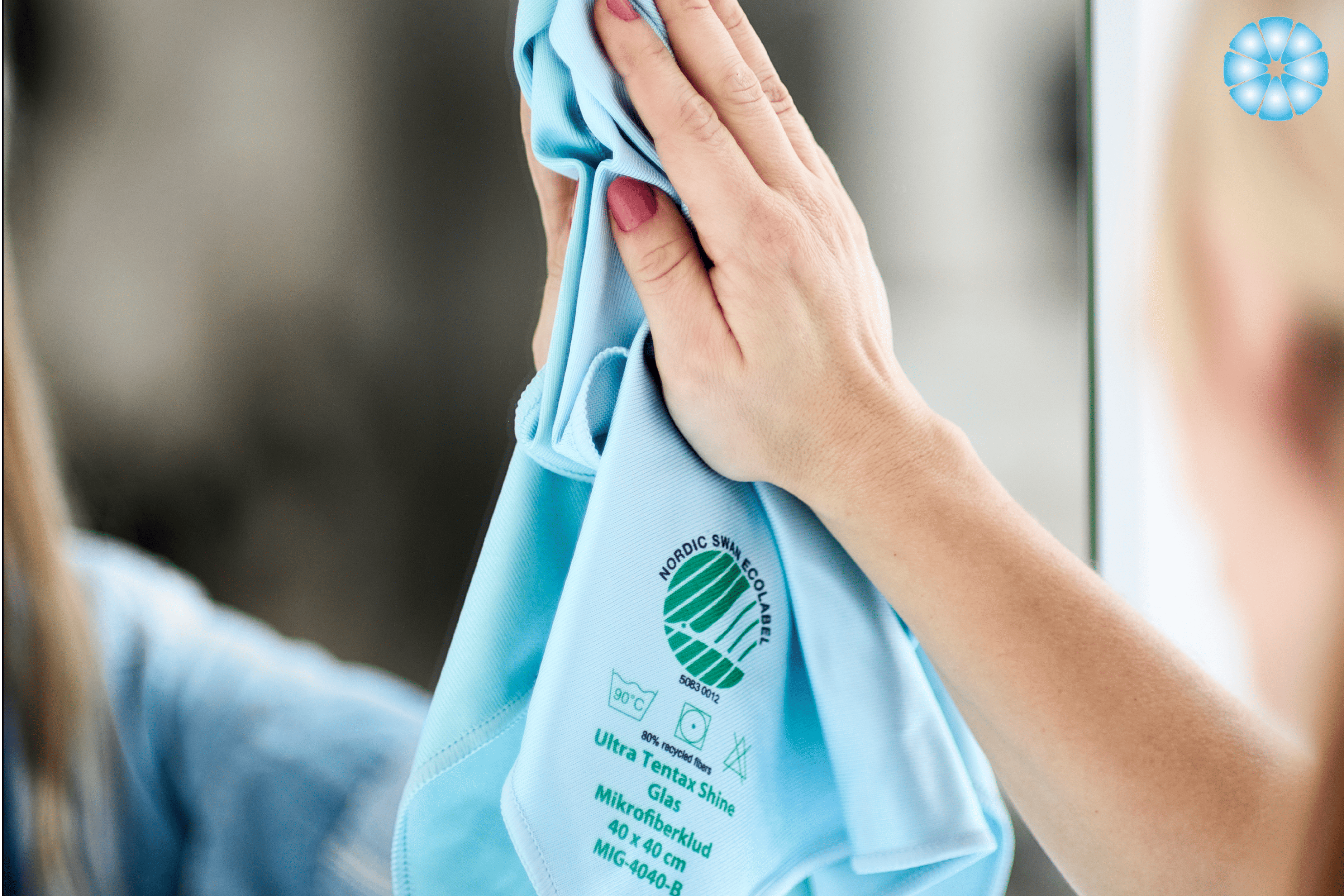 Tentax Ultra Shine Glass Recycled – Same High Quality with 80% Recycled Fibers
With a focus on both cleaning efficiency and the environment, NMF's well-known glass cloth is now made from a remarkable 80% recycled fibers, yet it remains just as effective as you know it.
✅ A Sustainable Choice: By choosing a GRS-certified cloth like Tentax Ultra Shine Glass, you are taking a step towards a more sustainable direction. It is made from 80% recycled fibers and is GRS-certified by the Global Recycled Standard. This ensures your commitment to high environmental responsibility.
✅ Less Water and CO2: Compared to conventional cloths without recycled fibers, our product reduces water consumption by 70% and CO2 emissions by 15%.
Tentax Ultra Shine Glass recycled is available in the size of 40×40 cm.
Remember, it's easy to have documentation right at your fingertips. See or download the datasheet or test report right here.
NMF is the first in Denmark with GRS-certified microfiber products for professional cleaning. Our ambition is that by 2025, our entire range of Swan-labeled products will be GRS-certified. These products will be produced with as much recycled material as possible without affecting the product's quality or cleaning ability.
Learn more about GRS and NMF's other certifications here.