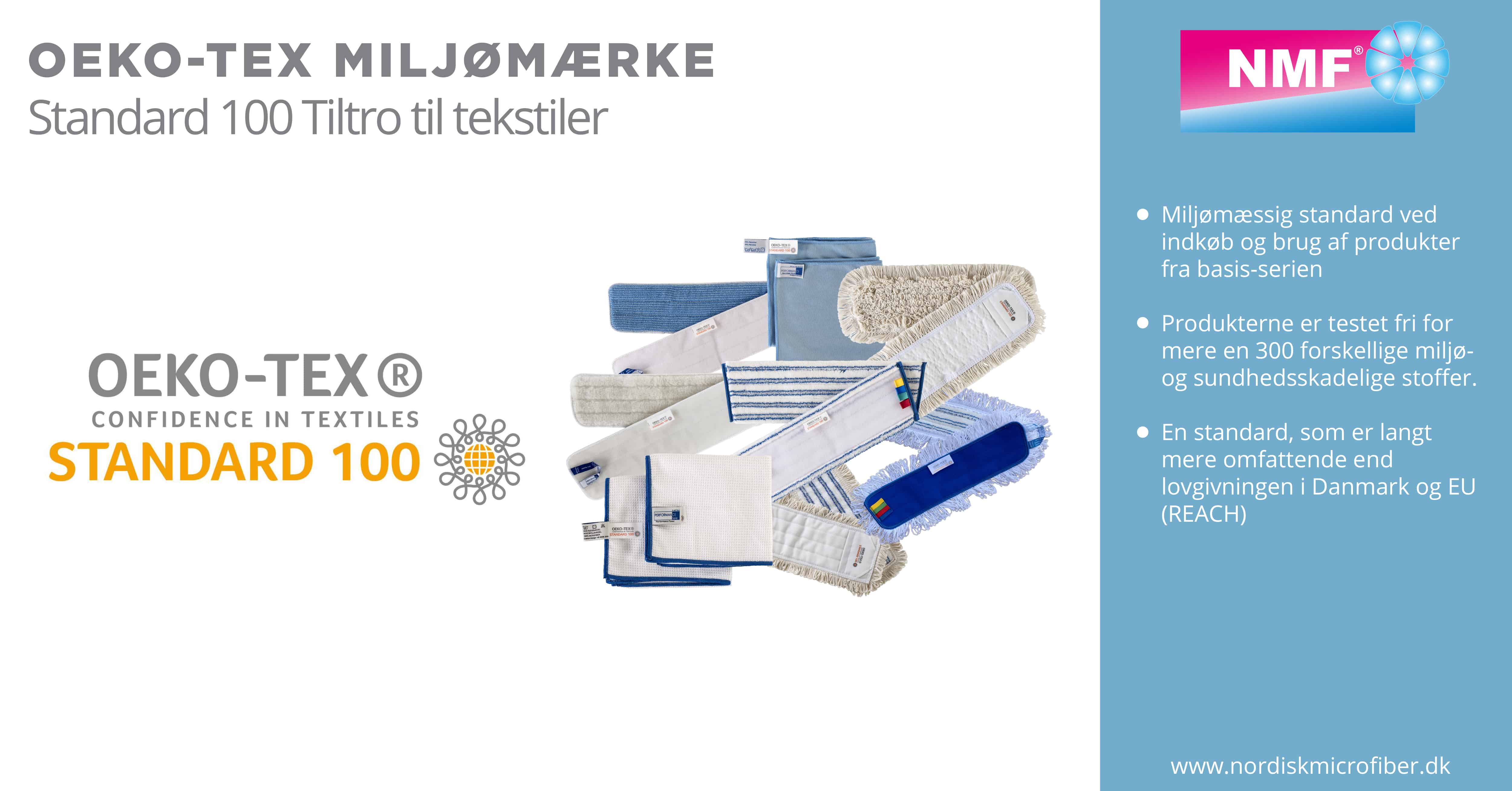 Comprehensive eco-labelling of the BASIC line
90% of our BASIC line is now ecolabelled with STANDARD 100 by OEKO-TEX® – confidence in textiles. 
The certification unites lowest purchase price with products that are documented free from more than 300 different health hazardous substances damaging to humans, animals, and water environment. There is being tested for more than 300 different substances in the products.
The majority of our PRO line is labelled with the Nordic Swan Ecolabel and therefore it comes naturally to us to ecolabel the BASIC line as well. The ecolabels ensure that we supply products of high quality as well as taking the end-users and the environment into consideration.
The ecolabel STANDARD 100 by OEKO-TEX® is evident on the product and the packaging, just like it is on the Nordic Swan products.