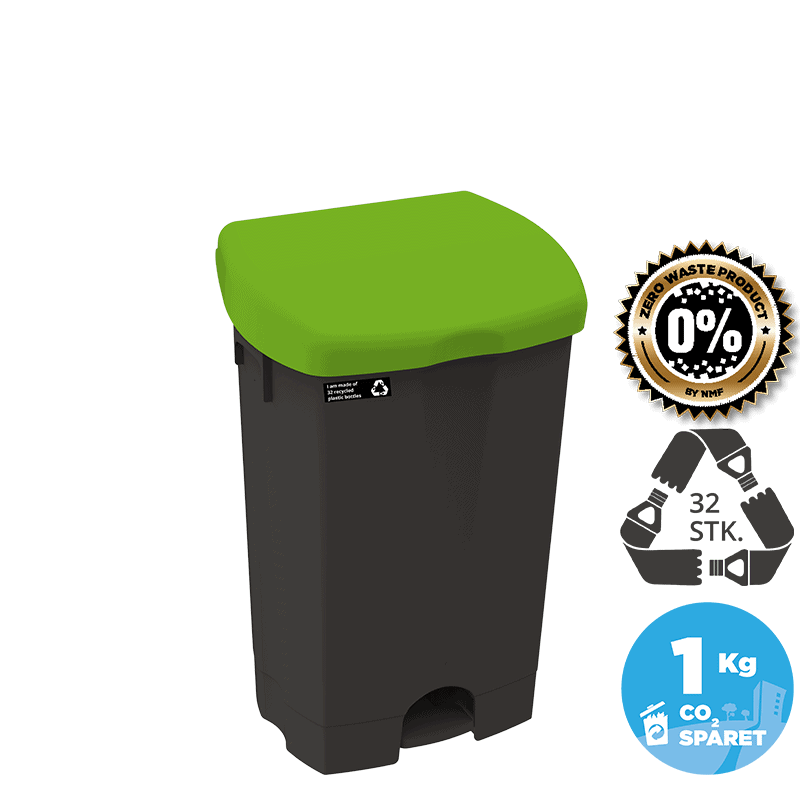 Nordic Recycle Waste Management
Pedal waste bin, 25 L. Stylish, functional and sustainable.
N-400-25-P-G
Add to your catalogue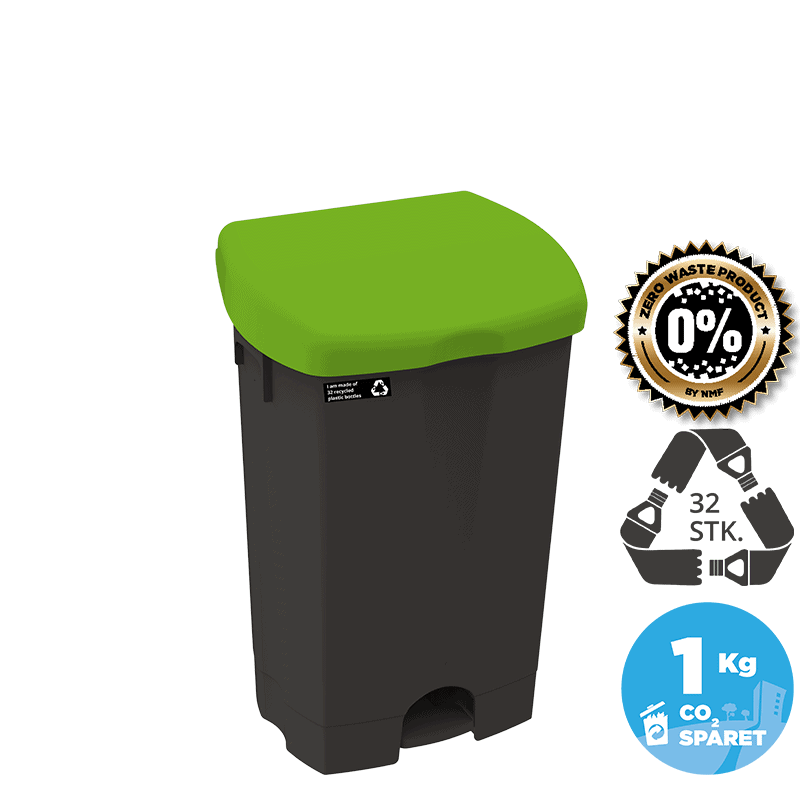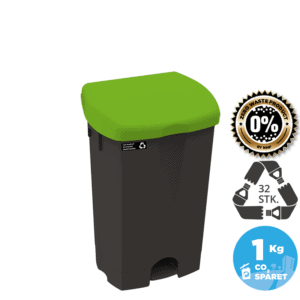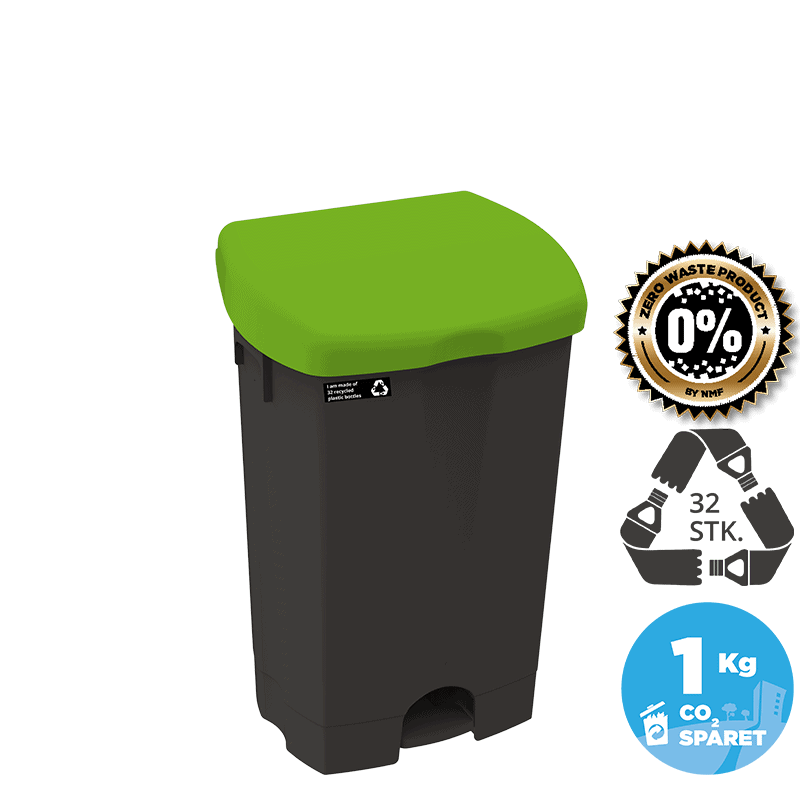 See large picture
Product information
Functional and stylish waste management system with colour-coded lid for easy sorting. The system can be jointed with a coupler, so that more can stand jointed in a row. All materials used har 100% recyclable. The product is made of 75% recycled plastic which corresponds to 32 recycled plastic bottles (based on the Danish Environmental Protection Agency's average volume, which is 70 cl and 25 g per plastic bottle). The bin saves 1 kg of CO2. It is HACCP certified and therefore it can be in areas with foodstuff, e.g. restaurants, kitchens, food factories et cetera.
Fits to Nordic Recycle Waste Coupler, size medium (art. no. N-400-kobling-M). Also available in 50 litres (art. no. N-400-50-P-G).
Washing and maintenance
Disposal: Since the product is 100% recyclable we recommend disposal at recycling centre in order to form part of the circular economy.
Data:
Material

75% recycled HDPE/25% 1. gen. plastic

Measurement

W25xL32xH49,5 cm

Number per pallet

64 pcs.

Produktions ISO

14001 & 9001