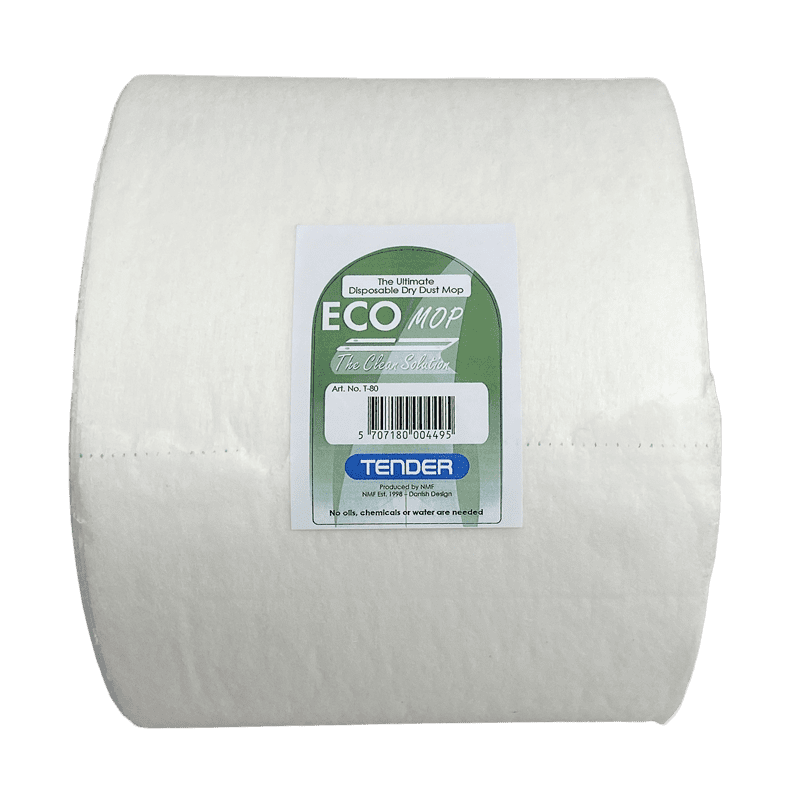 Tentax Hygiene Mop
The best hygiene mop in the market. Attracts and retains dust, dirt and bacteria efficiently. Use it before floor-washing. 5 rolls per back.
T-80
Add to your catalogue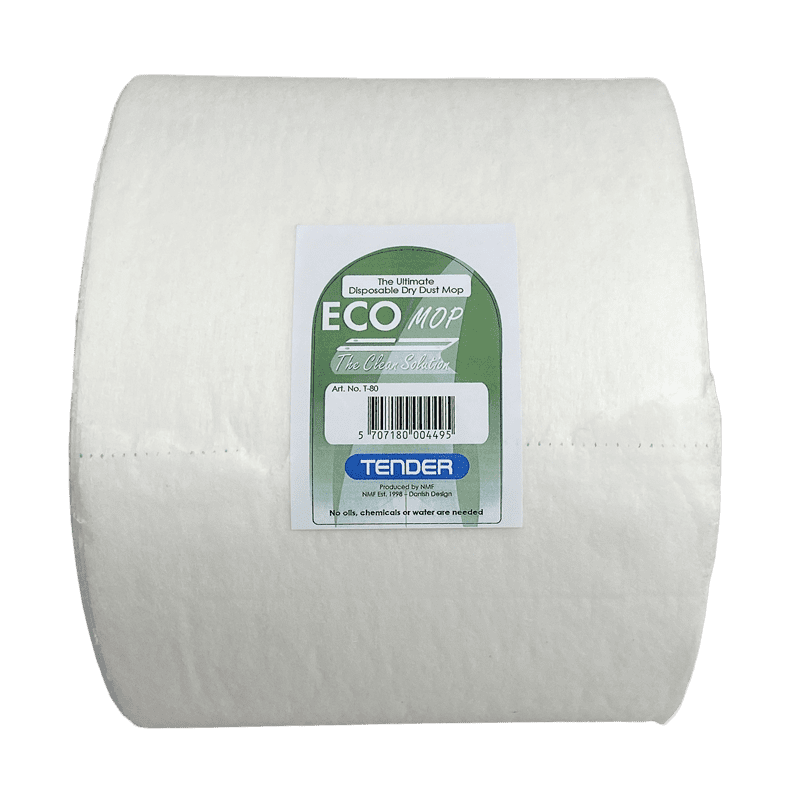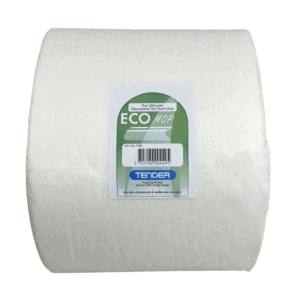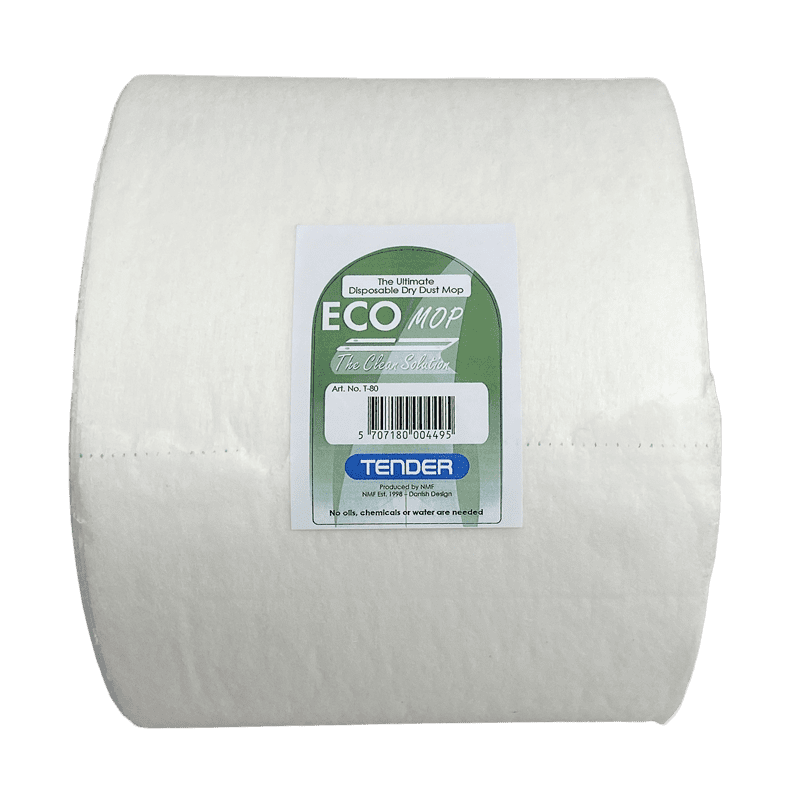 See large picture
Product information
Hygienic and efficient disposable dry mop in exceptional soft quality. 100 mops per roll, 5 rolls per bag. For all hard surfarces as wooden, linoleum and vinyl floors.  Thick nap. Gets electrostatic. To be used before floor-washing or efficiently removal of loose dust. No use of water or chemicals. Extra light and low friction. One ECO MOP cleans up to 300 m2. Fits to Tentax Hygiene mop frame, 60 cm.
Washing and maintenance
Disposable mop – throw away after use
Disposal: Disposed with the waste disposal.
Data:
Material

100% polyethylen

Measurement

20x60 cm/100 mops per roll

Weight

1 mop=18 grams/1 roll=1,8 kg

Number per package

1 bag/5 rolls

Number per parcel

1 bag/5 rolls

Number per pallet

20 bags

Produktions ISO

14001 & 9001