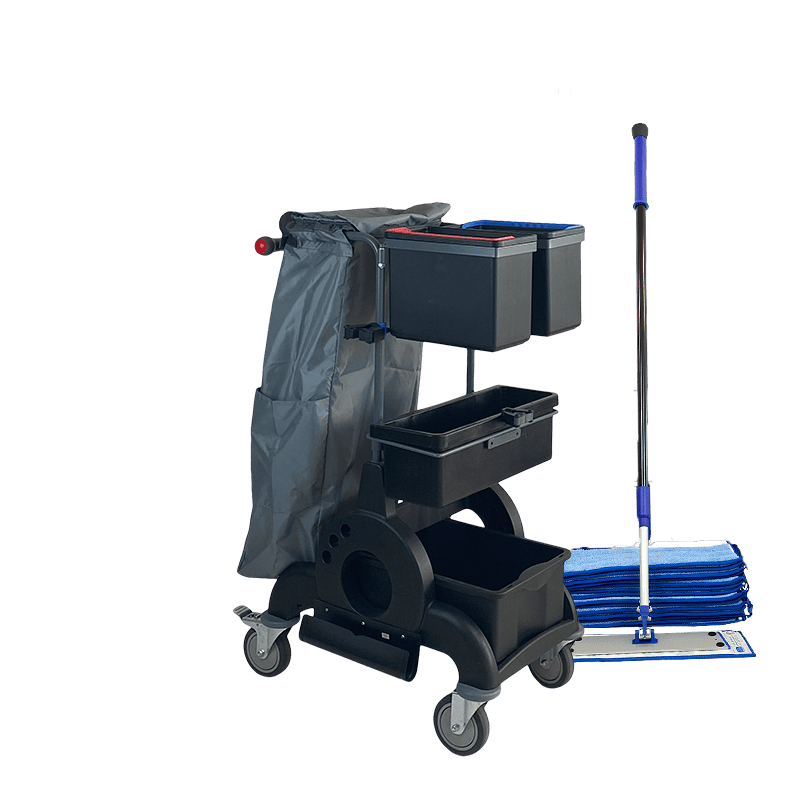 Nordic Recycle Trolley 2.0 – Ultra small (42 cm) – Ready-to-use
Exclusive Design Line
N-1000-NRT2-SS-K
Add to your catalogue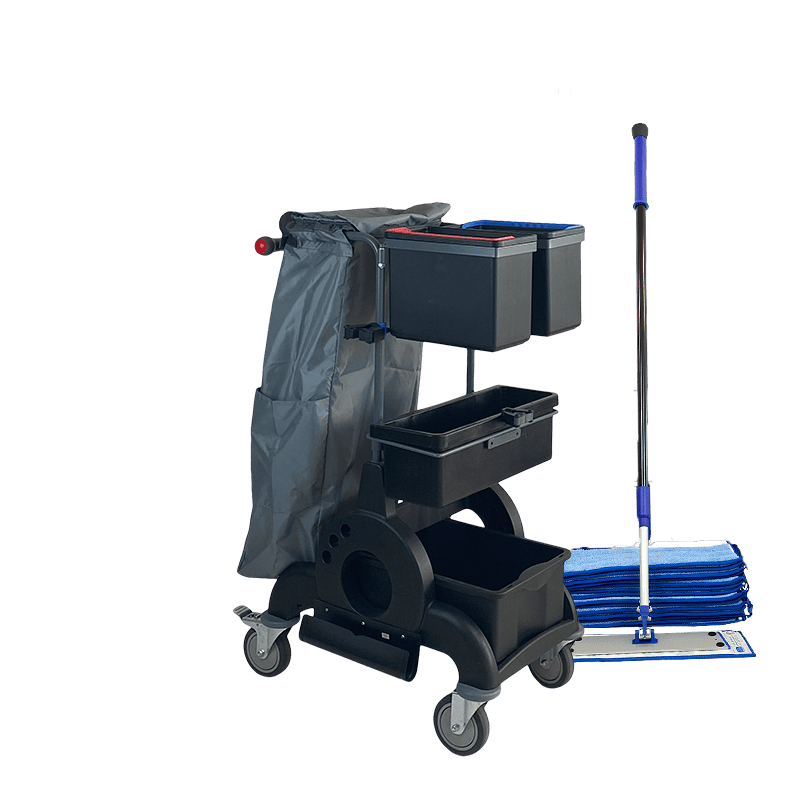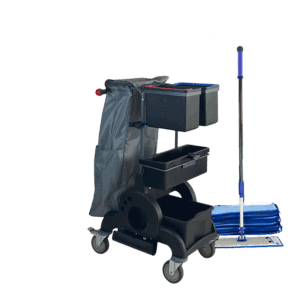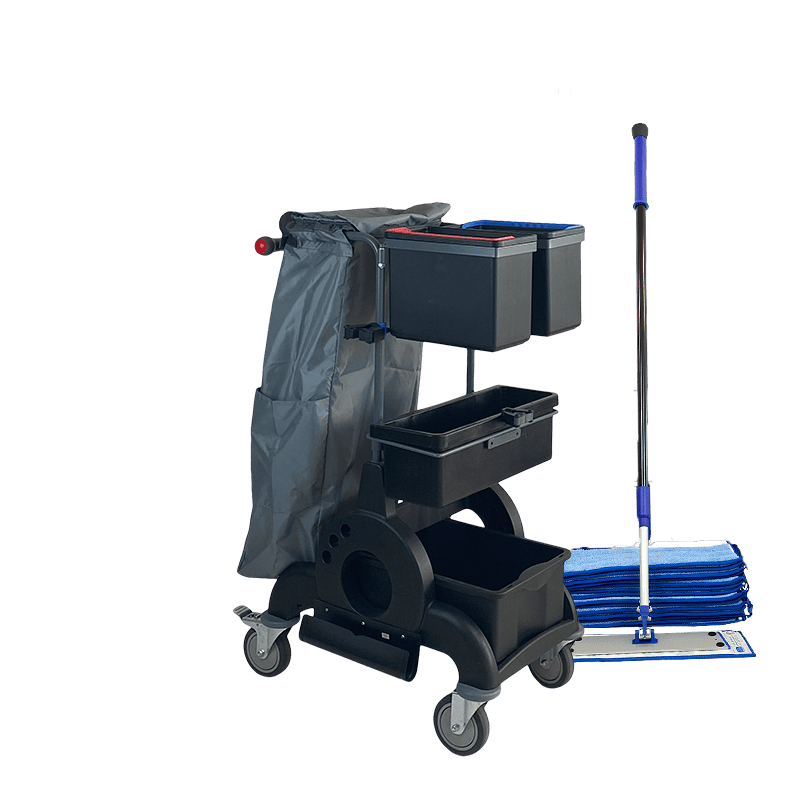 See large picture
Product information
Stylish and user-friendly cleaning trolley in the Exclusive design line of NMF – perfect for visible cleaning. Smart and compact cleaning trolley for microfiber cleaning and waste collection. The Ultra small trolley with its only 42 cm width makes it suitable for places with narrow doors. Complete set ready-to-use.
Material: 87% certified recycled plastic of post consumer waste from Europe.
2 x 6 litres interior buckets (blue, red)
2 x 20 litres waterproof drawer (25 mops)
1 x 12 litres mop box with for 40 cm mops (15 mops per box)
3 x toolflex tool holder
1 x mop support
4 x 120 mm high speed wheels incl. brake
1 x Ultra Ergo Globe teleskopskaft 1-1,8 m
15 x Mikro Vision Mop, 40 cm
1 x Clean Plus T.F. Ultralet velcrofremfører, 40 cm
Also available in: art. nr. N-1000-NRT2-M2, N-1000-NRT2-S2 & N-1000-NRT2-S3.
Washing and maintenance
Disposal: To be disposed of with waste disposal or recycled in order to form part of the circular economy.
Data:
Material

Recycled ABS polypropylen

Produktions ISO

14001 & 9001