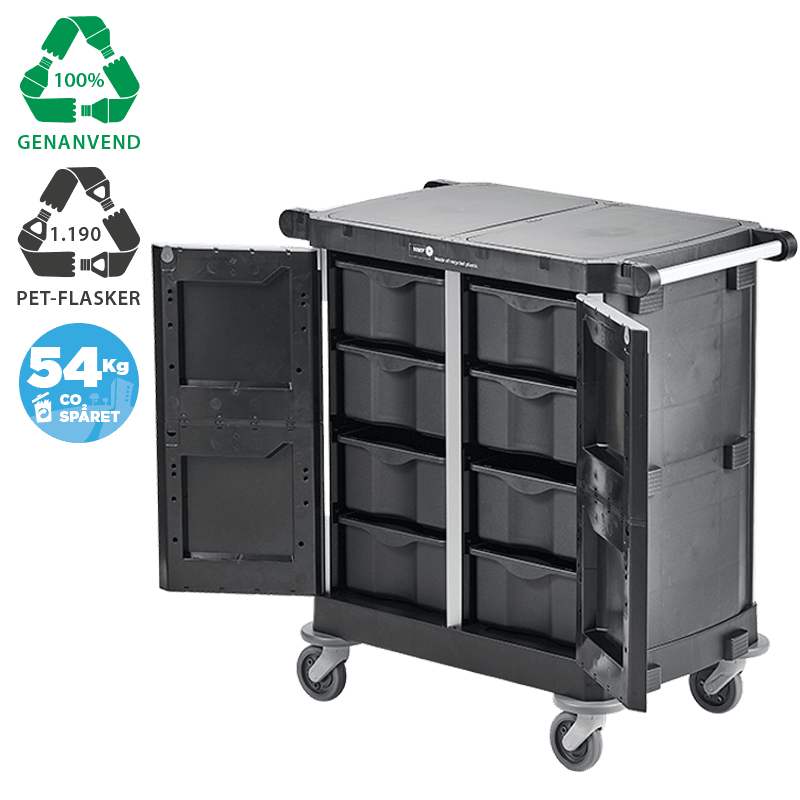 Nordic Recycle Trolley 2.0 – Service Medium 3
Exclusive Design Line
N-1000-NRT2-Service3
Add to your catalogue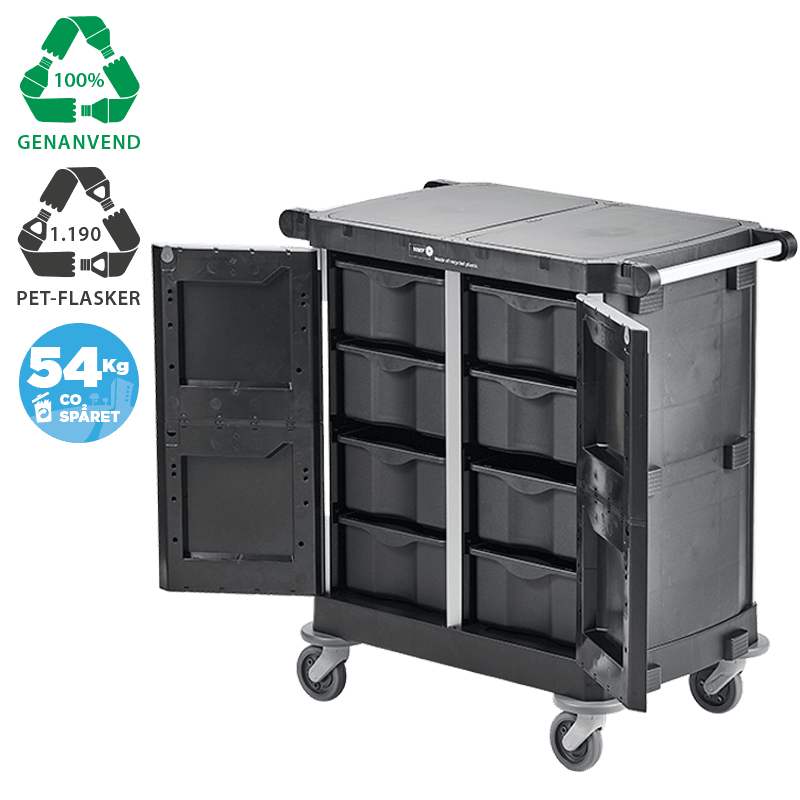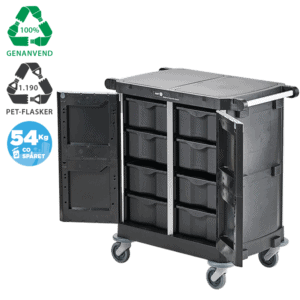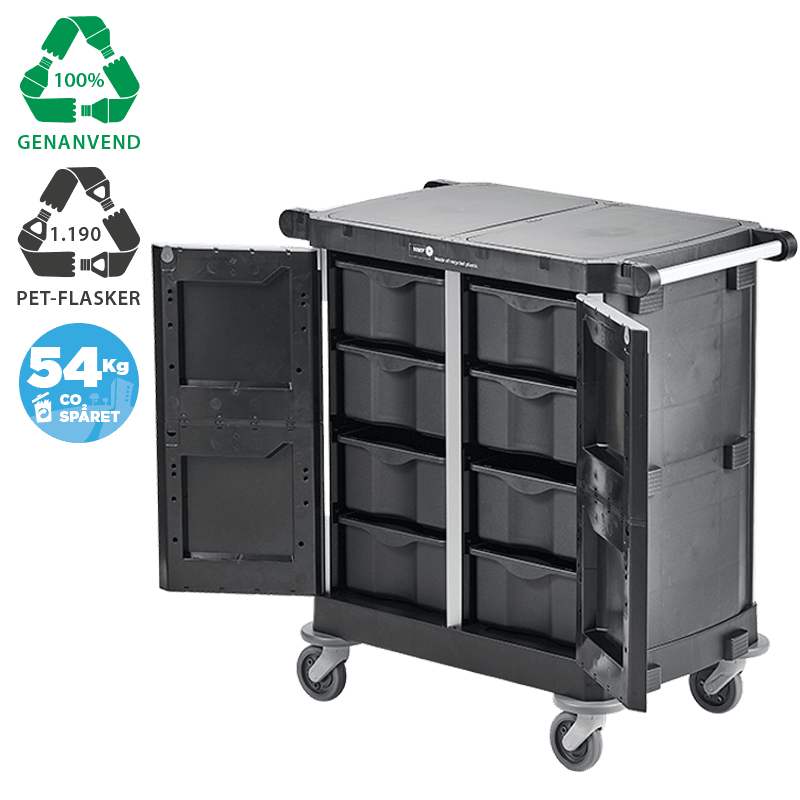 See large picture
Product information
Environmentally conscious, stylish, and user-friendly service trolley in the Exclusive design line of NMF. Size medium. Thorough trolley for daily refilling and service on hotels, for example. Use it to transport linen, towels, supplies or other practical things. Many storage possibilities for small and big things. Functional constructed – utilise the space to the max. Load capacity: 300 kg. Solid trolley that drives easily on the floor and is easy to manoeuvre. Ergonomic trolley with a 180° adjustable handle. Construction of aluminium and 2 layer plastic secures a service life of minimum 10 years. The stylish design and the sustainable materials leave a professional and eco-friendly impression.
Material: 85% certified recycled plastic of post consumer waste from Europe – 100% recyclable.
Also available in other models: art. nr. N-1000-NRT2-Service1 & N-1000-NRT2-Service2.
Washing and maintenance
Disposal: To be disposed of with waste disposal or recycled in order to form part of the circular economy.
Data:
Measurement

W56xL101xH107

Produktions ISO

14001 & 9001