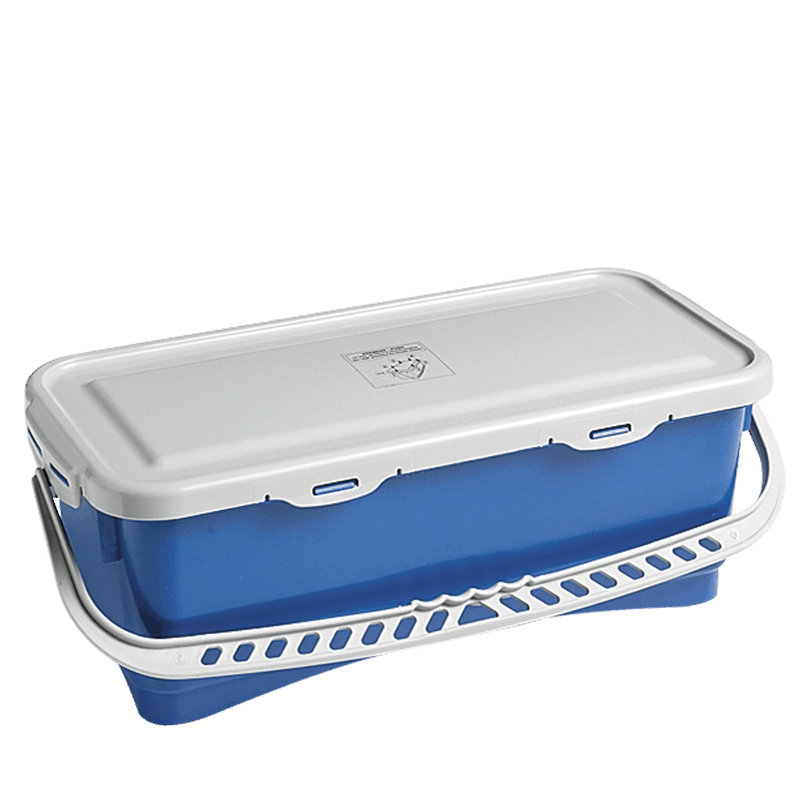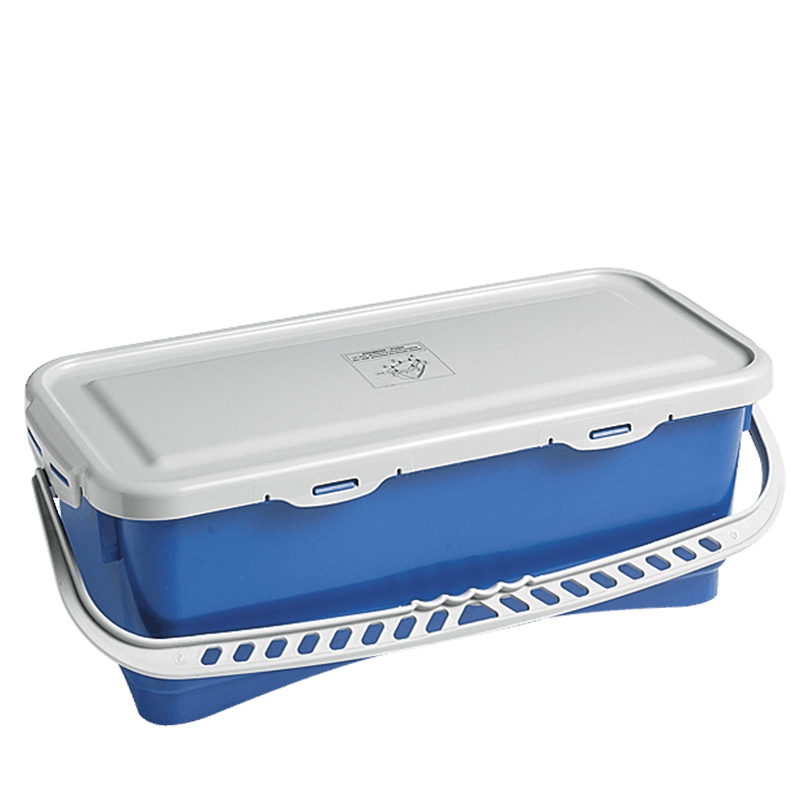 Hermetic box – 10 litres
Handy 10 litres mop box with lid. Use it to wet and prepare the mops before use, 40 cm.
0B003225
Add to your catalogue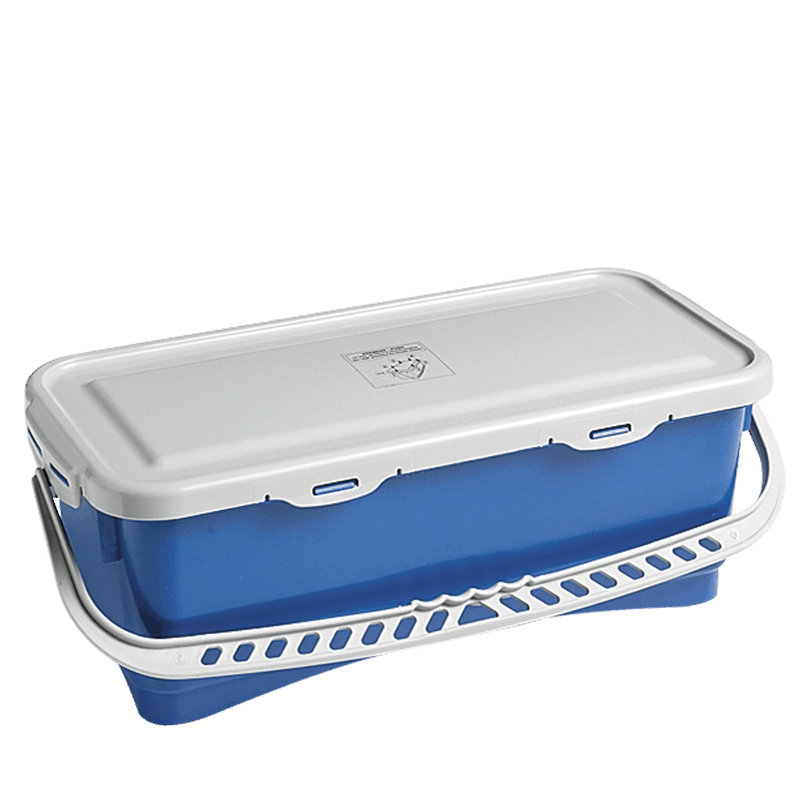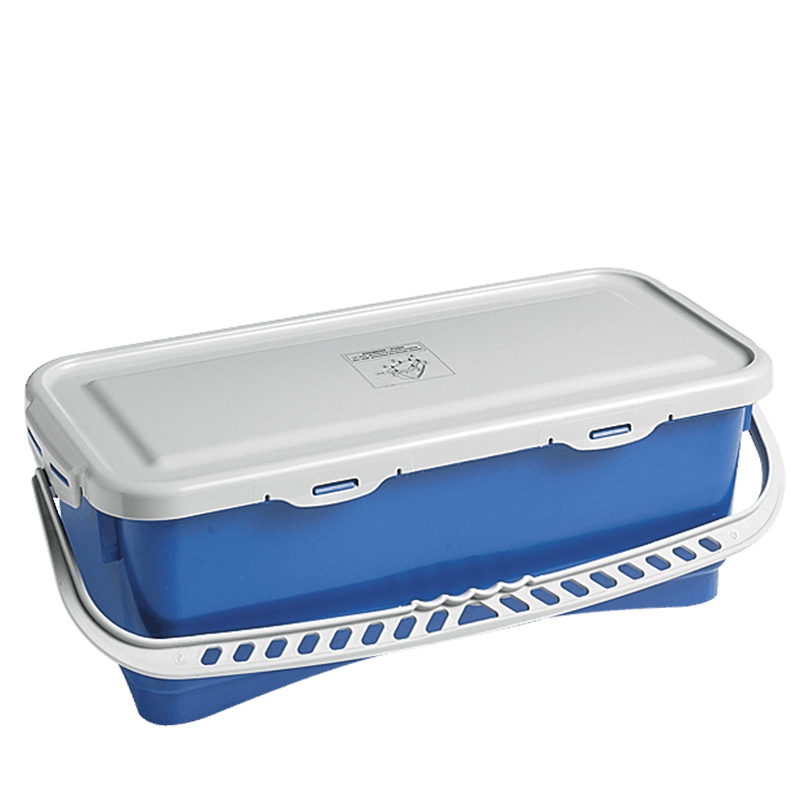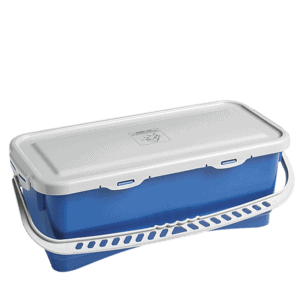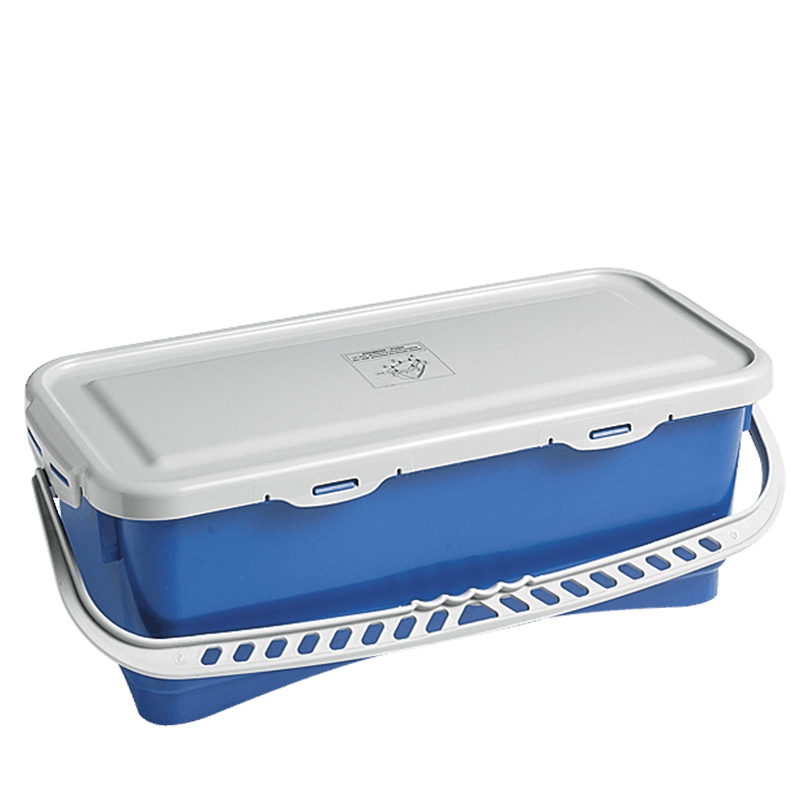 See large picture
Product information
Blue mop box with lid, fits 40 cm mops. The mops are placed in the box, either horizontal or upright.Afterwars, the right amount of water is added. The box keeps the mops moist/wet for up to 12 hours before use. With advantage, the box can be used after impregnation in the washing machine.
Wheels can be attached, art. no. 00003484.
Washing and maintenance
Disposal: We recommend disposal at recycling centre.
Data:
Measurement

W26xL57xH20 cm