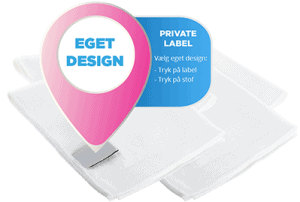 Nordisk Microfiber produces Private Labels to a number of brands in the cleaning industry. It provides the opportunity to get private logo on the products and/or private product specifications.
Why choose Private Label?
Increased earnings from niche products
Increased earnings through  gennem OEM products
Growth through additional sales
Differentiation in the market
Please contact us for further information about your opportunities for a Private Label solution.