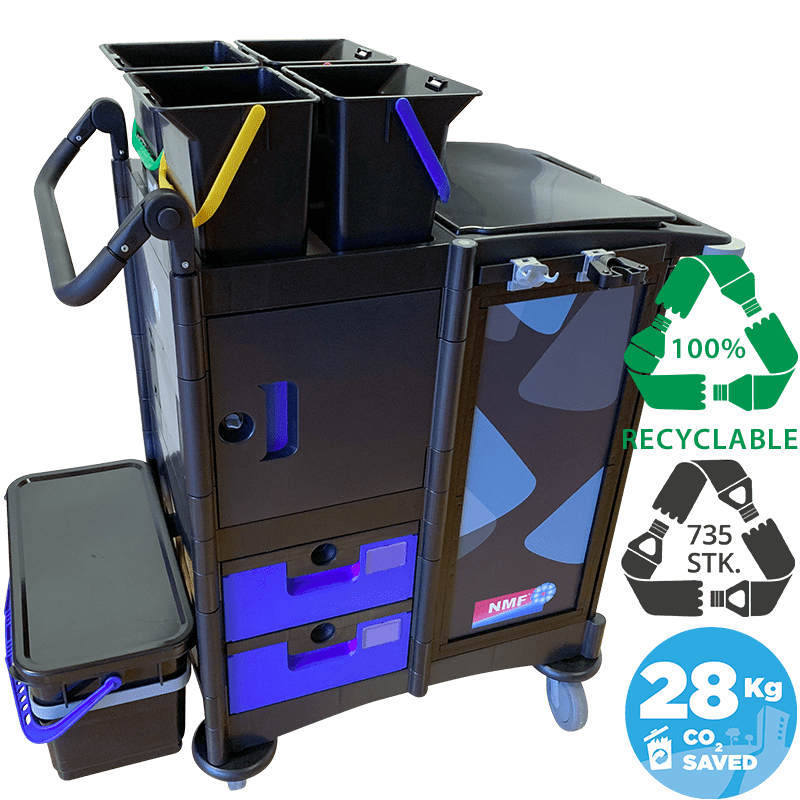 Nordic Recycle Trolley – medium
Environmentally conscious, stylish and customised cleaning trolley.
N-1000-NRC-M
Add to your catalogue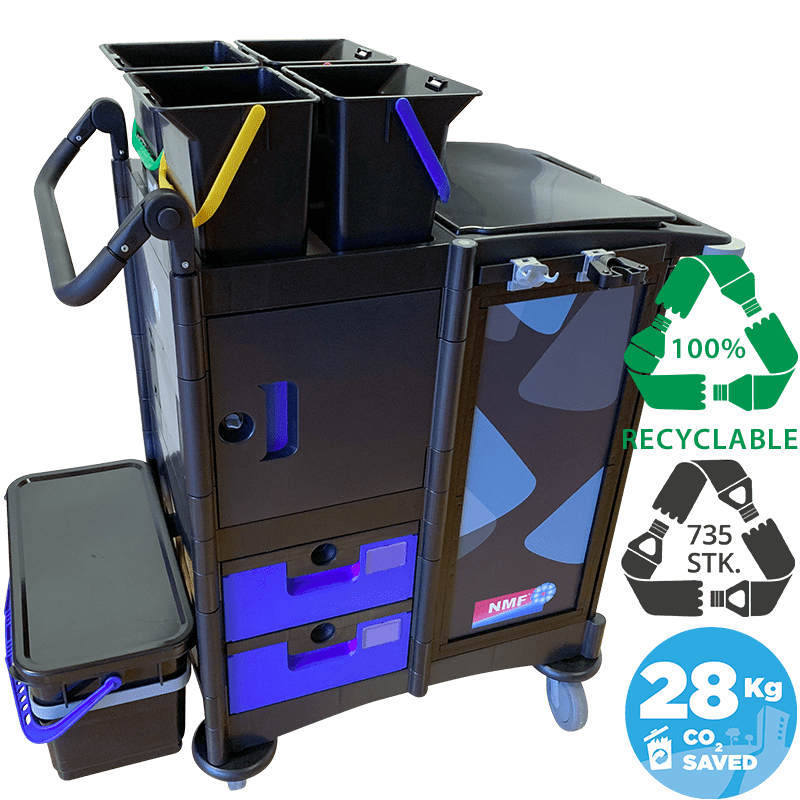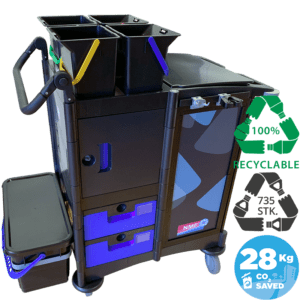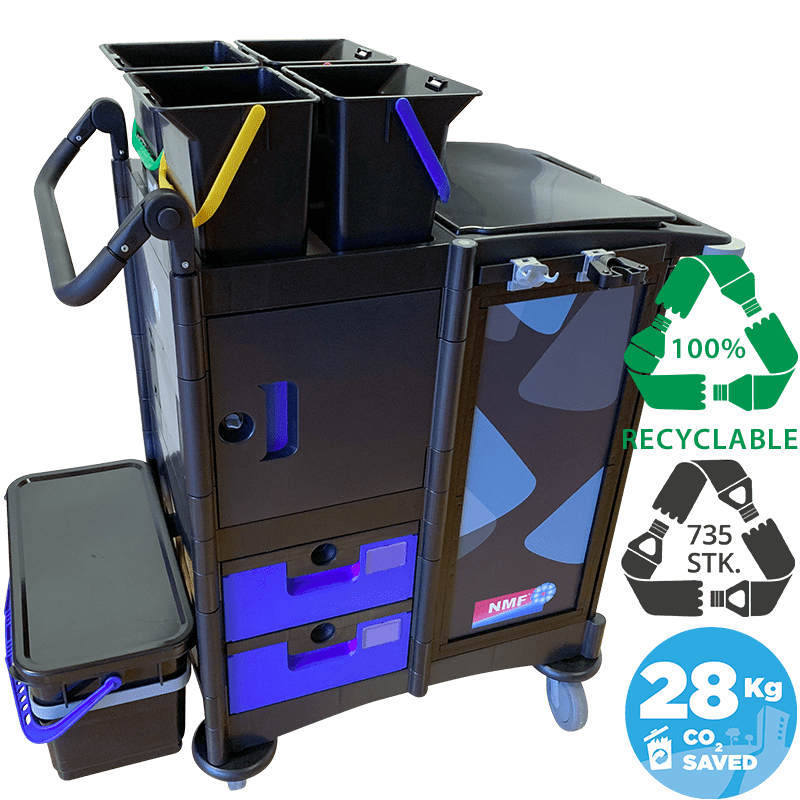 See large picture
Product information
Made of 75% recycled plastic and all materials used are 100% recyclable. The trolley is very easy to use with all the useful functions, e.g. locked cabinets, adjustable handle and easy manoeuvrable wheels. Flexible cleaning trolley that can be assembled in several different ways. Possible to customise the trolley by getting own logo and design on the sides of the trolley. The series is HACCP approved which means, that the trolleys are allowed to be in areas with food, e.g. cafeterias, kitchens, hospitals and restaurants.
Also available in small (art. no. N-1000-NRC-S) and large (N-1000-NRC-L).
4 x 6 litres bucket
1 x 20 litres bucket
2 x holder for bin bag or washing net
2 x toolflex tool holder
2 hooks for duster, washing net etc.
4 x 120 mm noiseless wheels
2 x mop draws
2 large lockers with 2 lockable doors (with key of metal)
1 pcs. integrated washing net per trolley
Washing and maintenance
Disposal: To be disposed of with waste disposal or recycled in order to form part of the circular economy.
Data:
Measurement

W60xL103xH103 cm

Produktions ISO

14001 & 9001