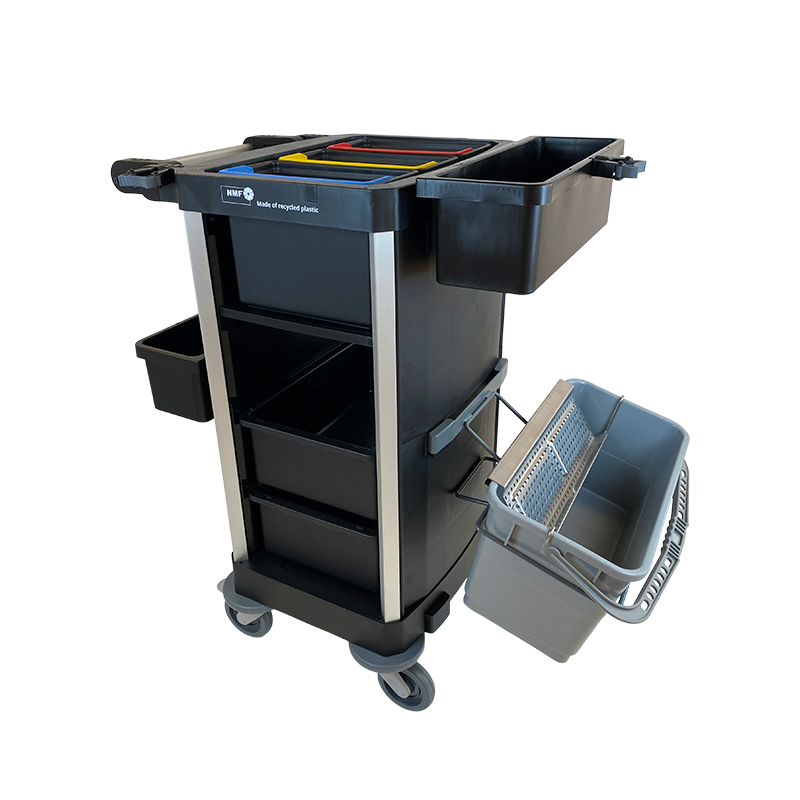 Nordic Recycle Trolley 2.0 – Small Drip Trolley
Exclusive Design Line
N-1000-NRT2-S2-D
Add to your catalogue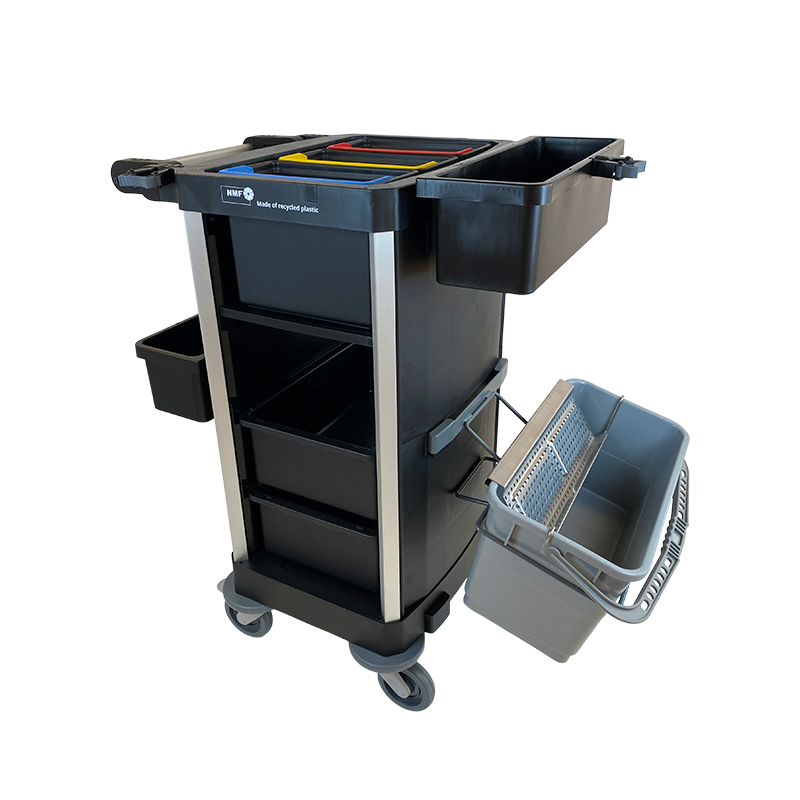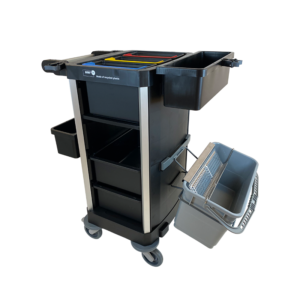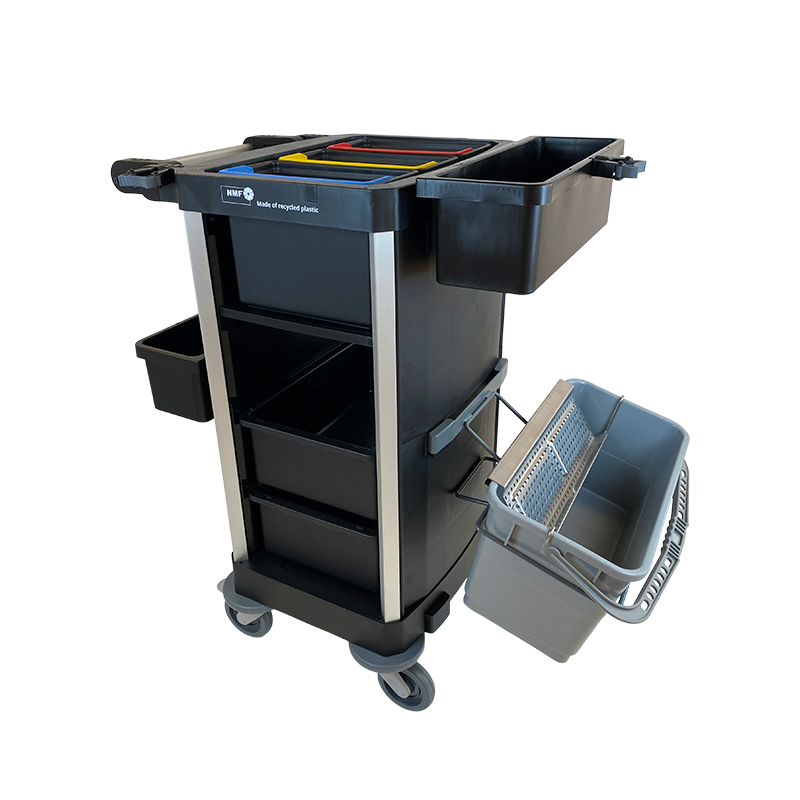 See large picture
Product information
Environmentally conscious, stylish and user-friendly cleaning trolley in the Exclusive design line of NMF – perfect for visible cleaning. Solid trolley with 300 kg load capacity and it drives easily on the floor. Ergonomic trolley with the 180° adjustable handle. Construction of aluminium and 2 layer plastic secures a service life of minimum 10 years. Flexible cleaning trolley that can be assembled for your needs on-site.
Material: 87% certified recycled plastic of post consumer waste from Europe – 100% recyclable.
3 x 7 litres interior buckets (blue, red, yellow)
2 x 20 litres waterproof drawer (25 mops)
2 x mop box for 40 cm mops (15 mops per box)
3 x toolflex tool holder + 1 x double hook
1 x mop ucket incl. metal holder (angled)
1 x sieve (angled)
1 x mop support
4 x 120 mm noiseless wheels incl. brake
1 x 180° adjustable handle
Incl.sides and backing, excl. doors
Washing and maintenance
Disposal: To be disposed of with waste disposal or recycled in order to form part of the circular economy.
Data:
Measurement

B62xL64xH107 cm

Number per package

1 pcs.

Produktions ISO

14001 & 9001